View Blargh


Ted Drewes


I once met a guy who claimed to be a frozen custard connoisseur. One of his top picks for best custard? Culver's. That's like claiming that McDonald's makes the best ice cream. Yes, there's no doubt that it's great and tasty, but it just doesn't come close to the genuine homemade stuff.

On top of that, the guy had never heard of Ted Drewes. I can understand that your average person may not have heard of Ted Drewes, but to consider yourself a connoisseur of frozen custard and have no clue about it is just plain freakin' absurd.

If you like frozen custard, you HAVE to try Ted Drewes for both the wonderfully rich creaminess and for the historical Route 66 significance. On Alton Brown's Feasting on Asphalt, Ted Drewes was the number one most requested absolutely must see stop from his fans.

So when I went down to St. Louis for Labor Day, I made sure to swing by for a nice, rich, cold treat for a hot summer's day. Here are some pictures. Apologies that the close-up is a bit over exposed, I forgot to clear a setting that I changed on my new camera.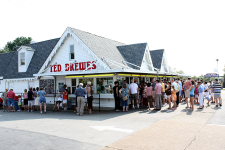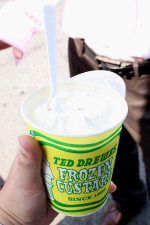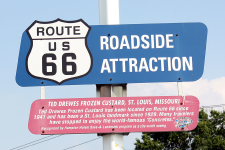 Posted 09/27/2008 07:12 PM in Dessert, Food, Ramblings, Restaurants, Reviews, St. Louis, Travel | Total Comments: (1)
Link To This Blargh




Comments


reply this post
According to my own monitoring, billions of people in the world get the home loans at different banks. Thus, there is a good possibility to get a college loan in all countries.
Submitted by Jackie31Petersen on 03/27/2012 04:20 AM





Add Comment