View Blargh


New Recipe Posted - Tarte Tatin
It's been years since I posted a new recipe, but here's a new one! I made a pear tarte tatin for my small group and since some people wanted the recipe, I decided to make another and take pics like I used to. So here's the Tarte Tatin recipe now with HD (1920x1080) images! And here's a quick preview: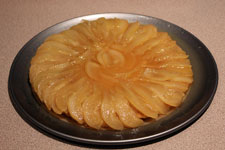 Posted 02/03/2013 02:32 AM in Uncategorized | Total Comments: (0)
Link To This Blargh
Comments
No comments for this blargh.
Add Comment